Activities for Sunday, May 15, 2022: HS Drama Club Play, Peter Pan, 2:30 p.m., Elementary Gymnasium

Activities for Saturday, May 14, 2022: HS Track Sectionals @Lutheran North, 11 a.m.; HS Drama Club will be presenting their play, Peter Pan, on Sunday, May 15th at 2:30 p.m. in the Silex Elementary Gymnasium.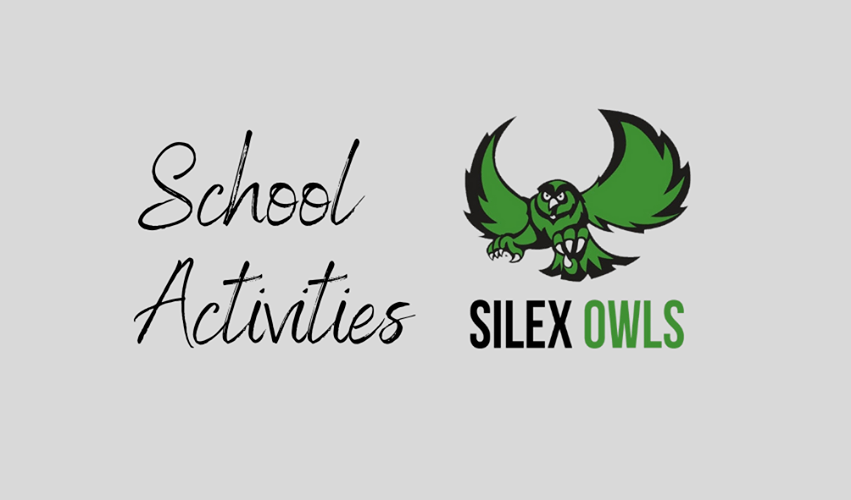 Good luck Carter!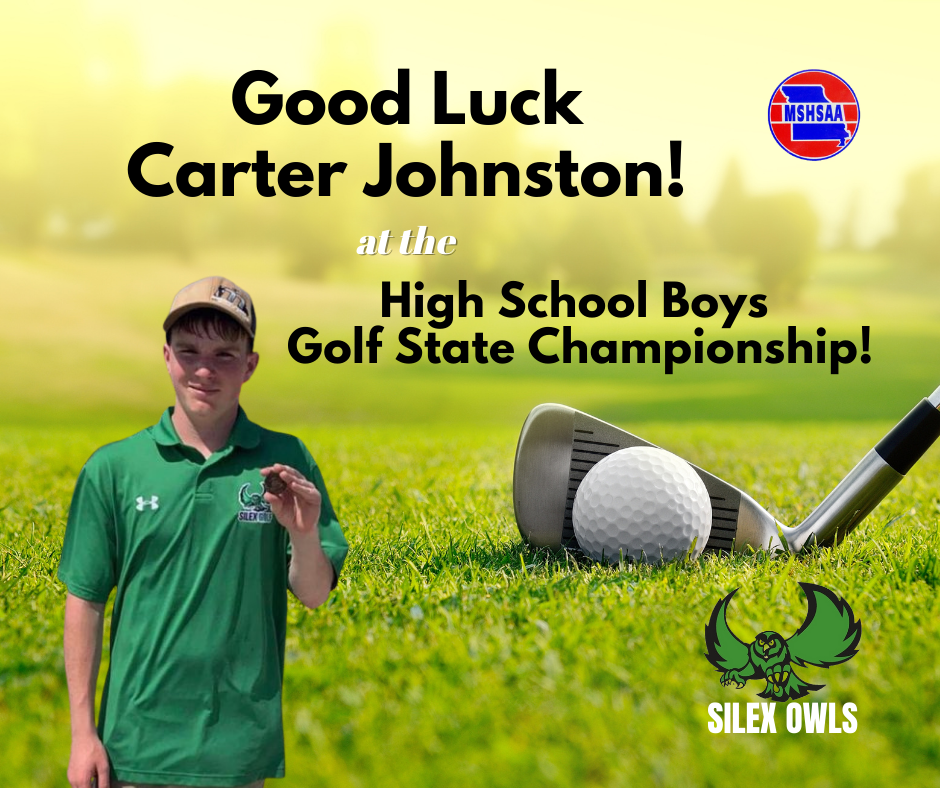 Silex High School Graduation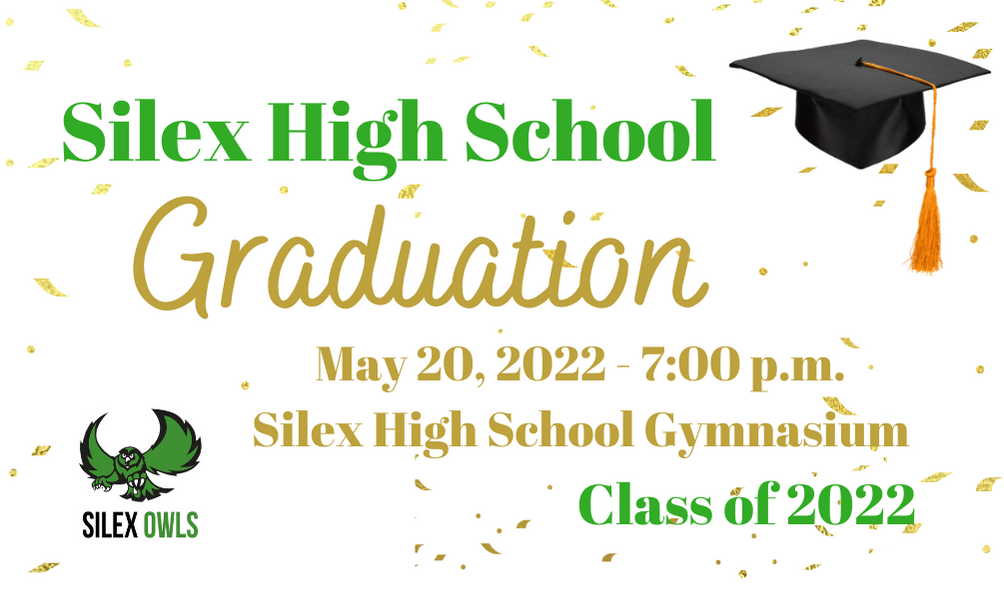 Silex Student Council would like to congratulate Mrs. Lori Williams as April Teacher of the Month & Mrs. Denise Hegger as April Staff of the Month! Presenting the awards are Student Council members, Tori Mudd, Tayah Williams & Kacey Williams.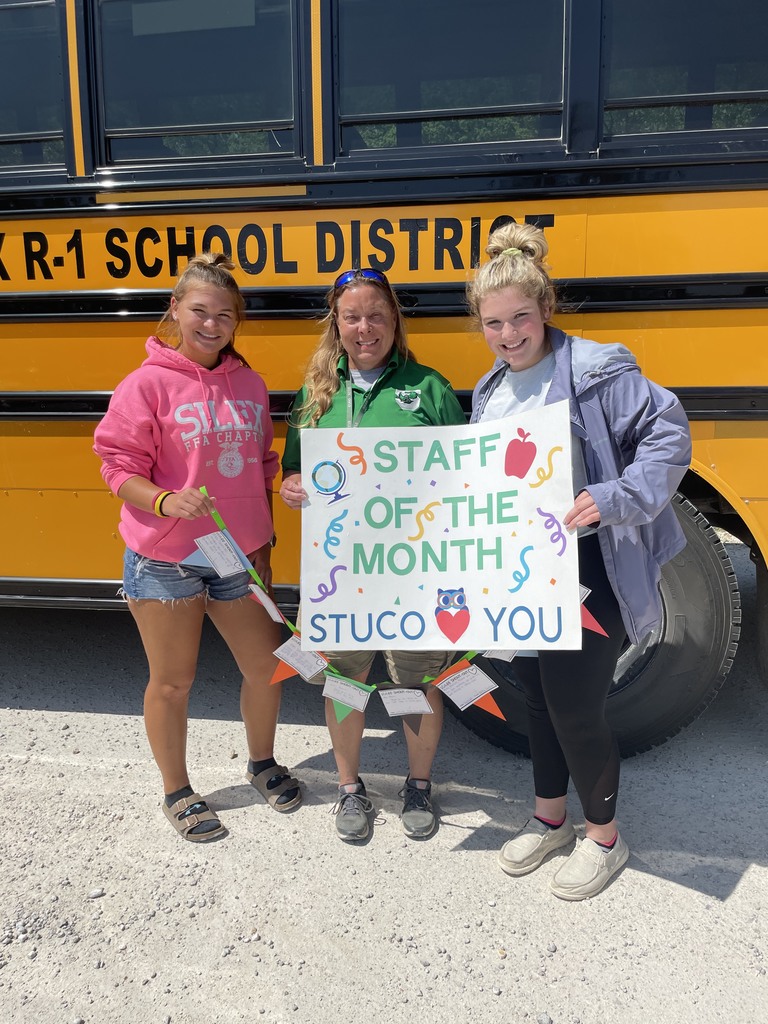 Silex Owls game time is 1:00 p.m. today vs. Paris!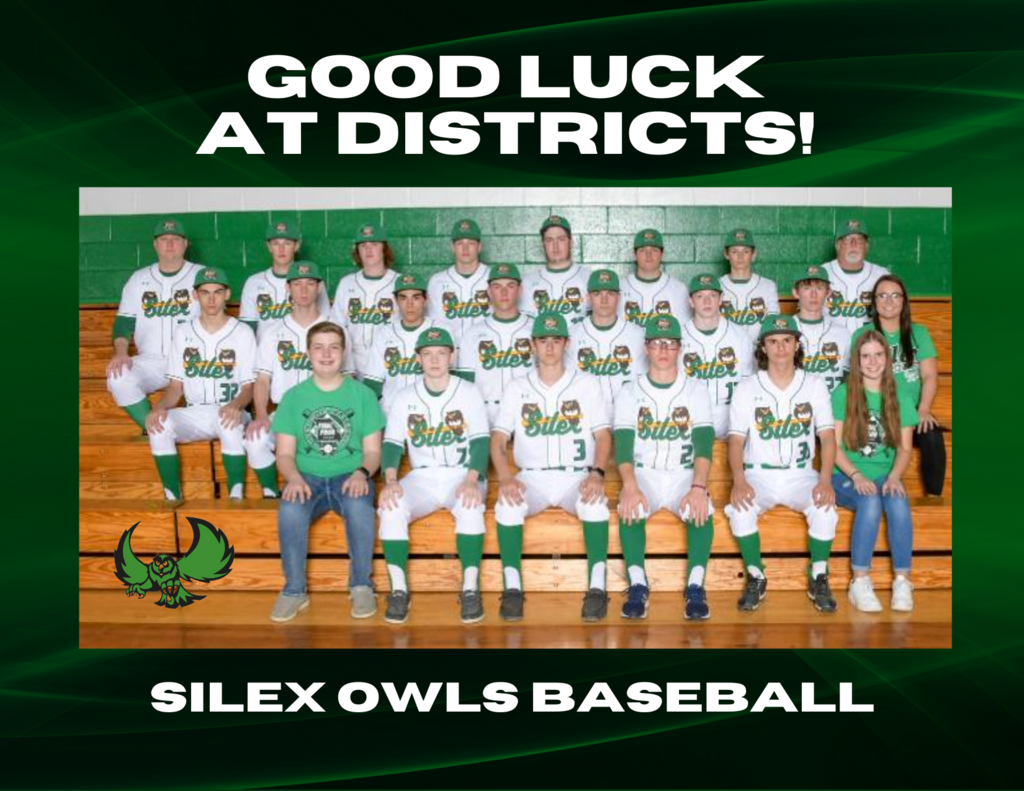 Activities for Friday, May 13, 2022: Elementary MAP Reward Day; FFA PSA applications due: Ice Cream Truck visit 11:30 a.m.; Special Olympics @Wright City; Baseball Districts @Silex, Sturgeon vs. Van-Far 11 a.m., Silex vs. Paris, 1 p.m.; Westran vs. Clopton 3 p.m.; FCA End of Year Bash, 3-5 p.m.

Please pay by May 18th.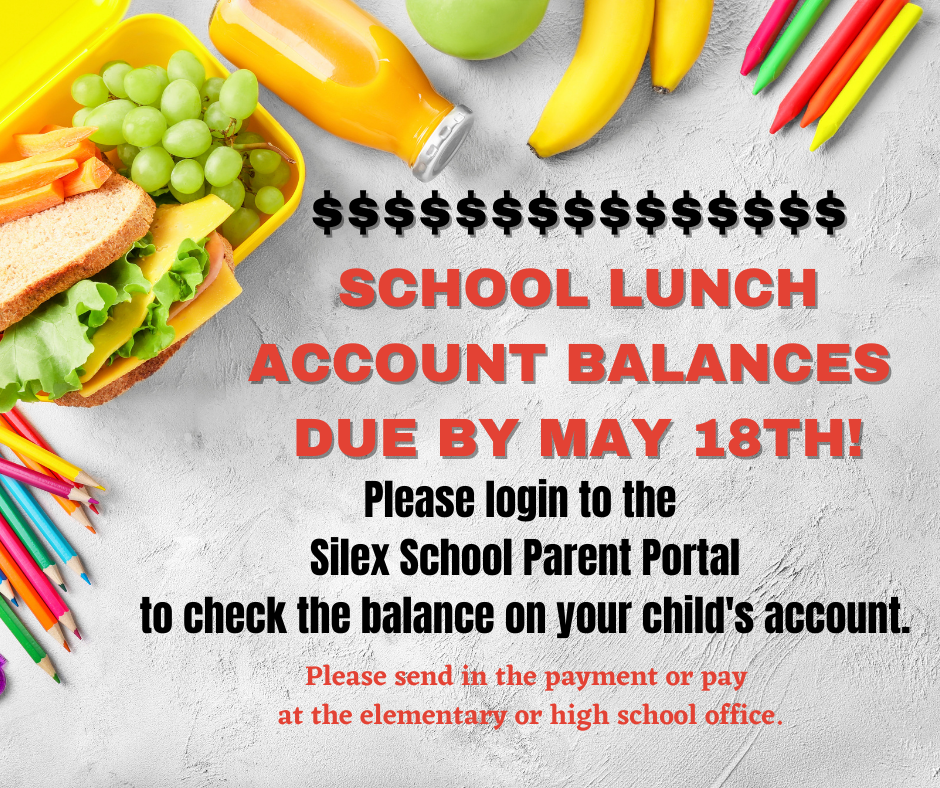 Activities for Thursday, May 12, 2022: Immunization Clinic for incoming 8th & 12th graders; Spanish II to Dos Primos, 10:30 a.m.; Preschool Promotion, 1:15 p.m. in the Old Gym; MS & HS tutoring, 3-4 p.m.; Junior High Athletic Banquet, 5 p.m.; High School Girls Athletic Banquet, 6 p.m.; High School Boys Athletic Banquet, 7 p.m.;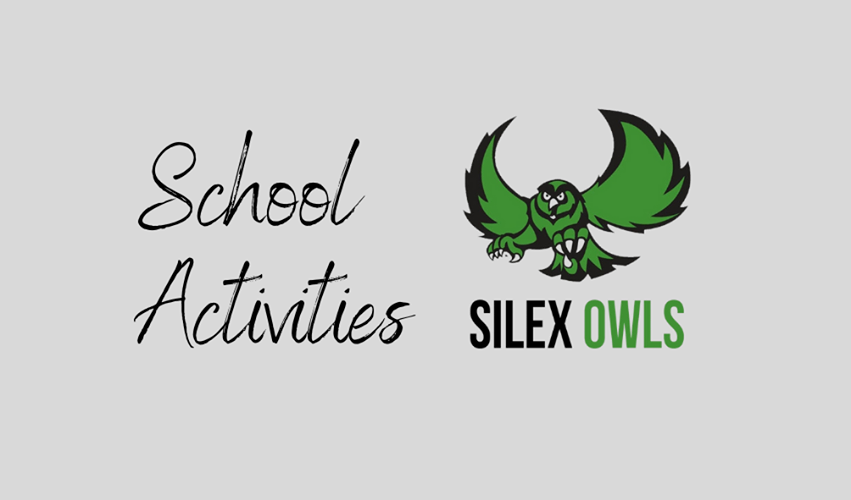 We are gearing up for District Play! Come on out & support the Silex Owls this Friday, May 13th at 1:00 p.m. as they take on Paris. The MSHSAA admission price is $5 at the gate. No passes will be accepted. Go Owls!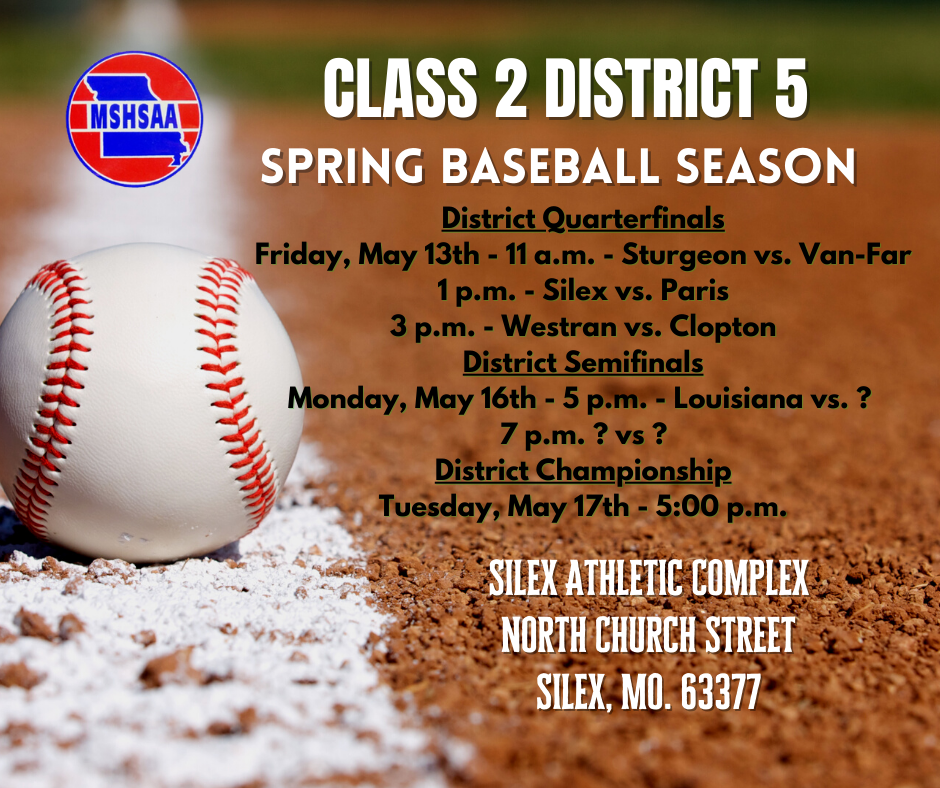 Track Sectional tickets must be purchased online through MSHSAA. Click
https://www.mshsaa.org/CMSPages/Tickets.aspx
and then click on tickets, Track & Field, Class 2 (it's a Class 1 & 2 event), May 14, 2022, Lutheran North, get tickets. The cost is $7.

Attention high school & middle school students: the high school Lost & Found is overflowing! Please check for missing items. All items not claimed by May 19th will be donated.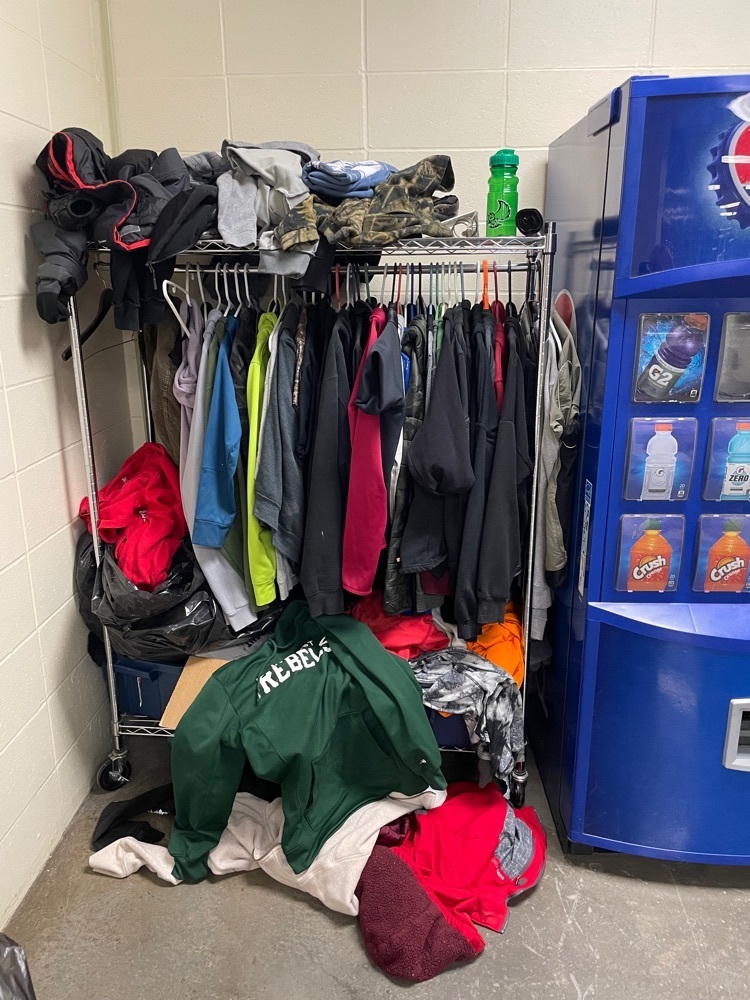 Activities for Wednesday, May 11, 2022: Booster Club meeting, 6:30 p.m.; Board of Education meeting, 7:00 p.m.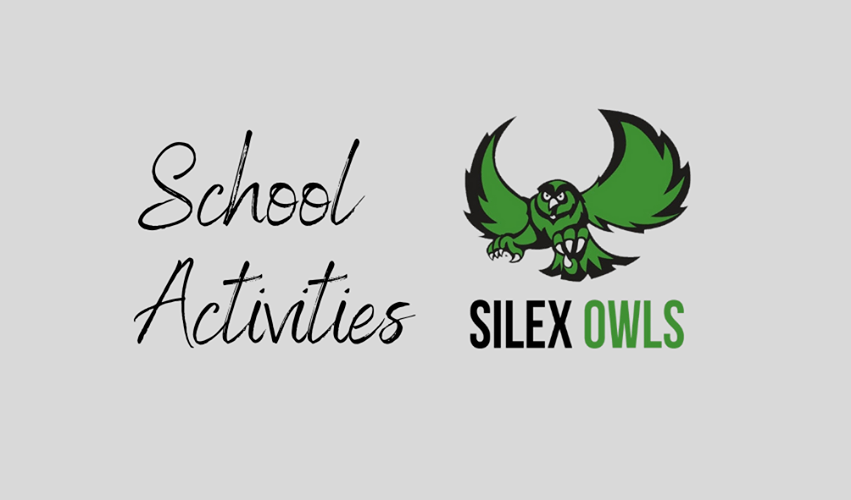 Congratulations to the Silex Owls on their 2 wins over New Haven tonight! Varsity won 16-2 & JV won 11-0. 💚⚾️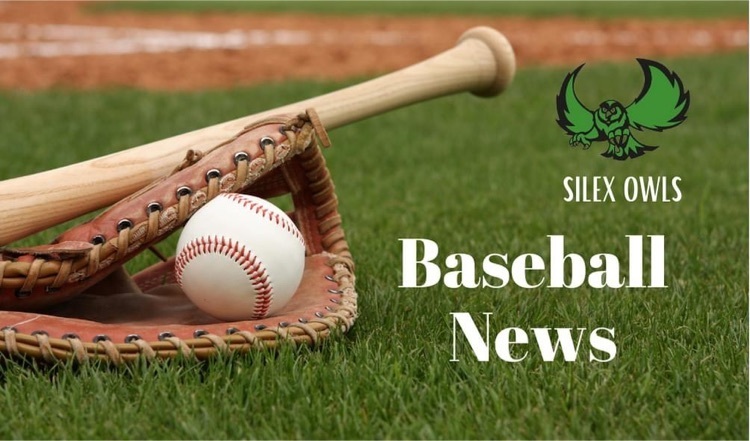 Congratulations to Carter Johnston, a Junior at Silex High School! He advances to the Golf State Championship next week. He shot an 89 at Districts today & finished 13th overall! 💚🏌🏻‍♂️⛳️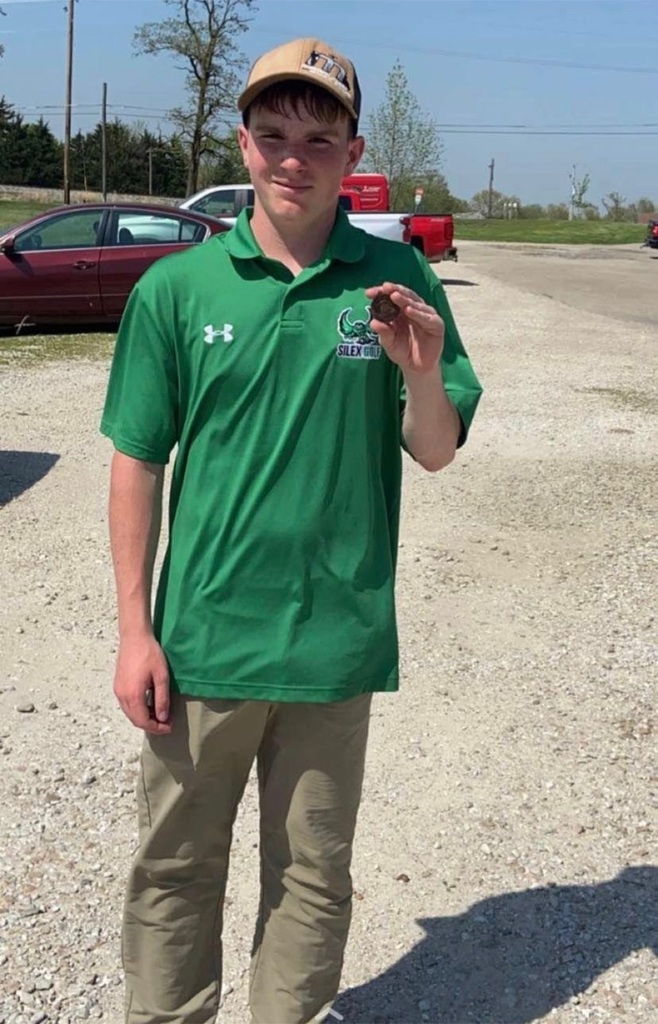 Activities for Tuesday, May 10, 2022: 4th & 5th grade Career Day; MS & HS tutoring, 3-4 p.m.; PTO Meeting, 3:15 p.m.; Spring Band/Choir Concerts - grades 6 & 7, 6 p.m., grades 8-12, 7 p.m.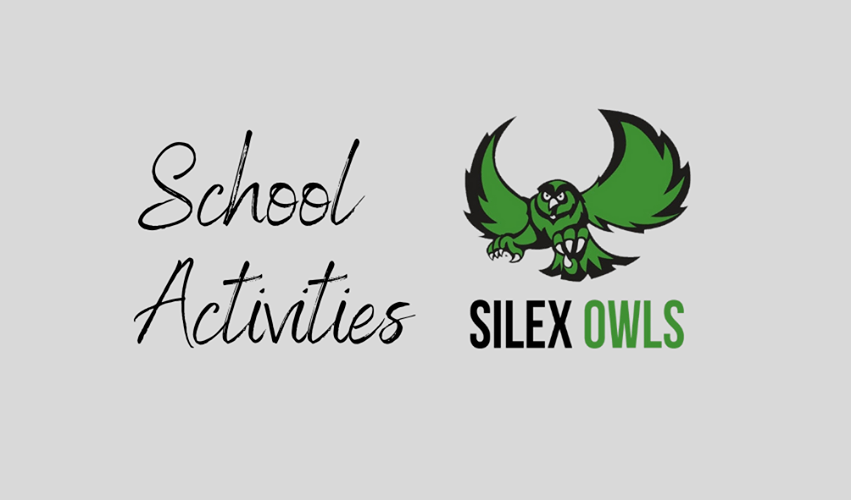 Silex Junior & track athlete, Rita Thoroughman, was recognized today for her 1st Place finish in the Triple Jump at the State Track Championship meet in 2021 with a 34-00.00 jump, which also broke the school record. She is the first female athlete in school history to be a Track & Field State Champion. Rita is the daughter of Tim & Stephanie Thoroughman. Congratulations, Rita! 💚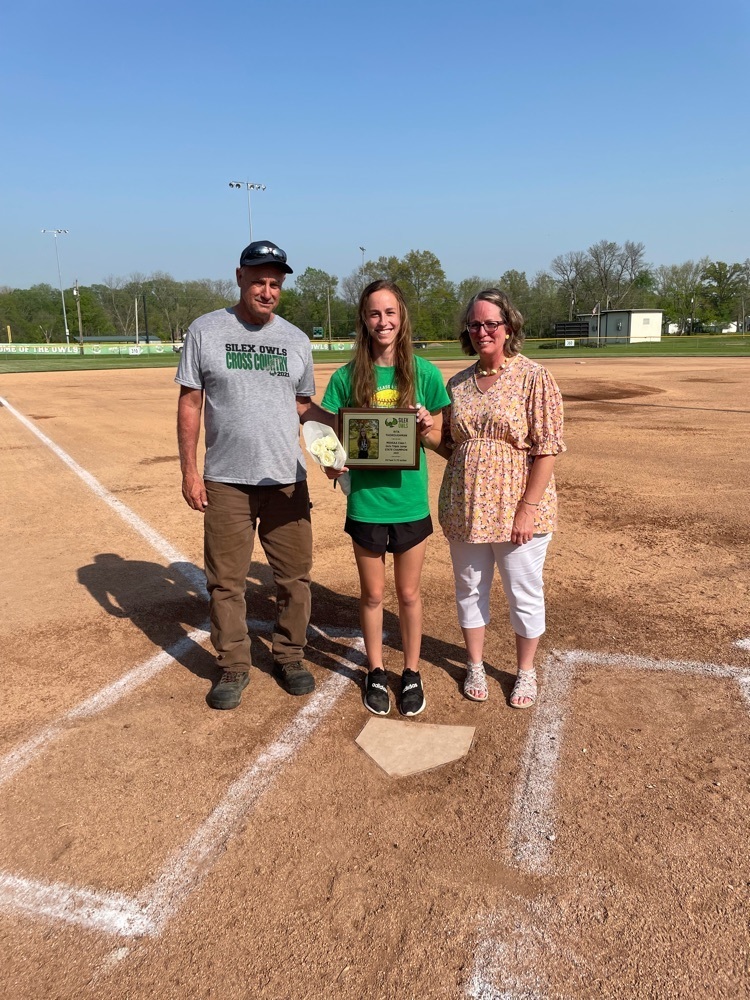 District Golf results, 5-9-22. Team score of 449 Individual scores Carter Johnston 89-13th overall and qualified for state! Jacob Mudd 116 Sara Gruenewald 119 Tim Carroll 125 Tyler Mudd 146

The next meeting is Wednesday, May 11, 2022 at 6:30 p.m. in the library. We hope to see you there!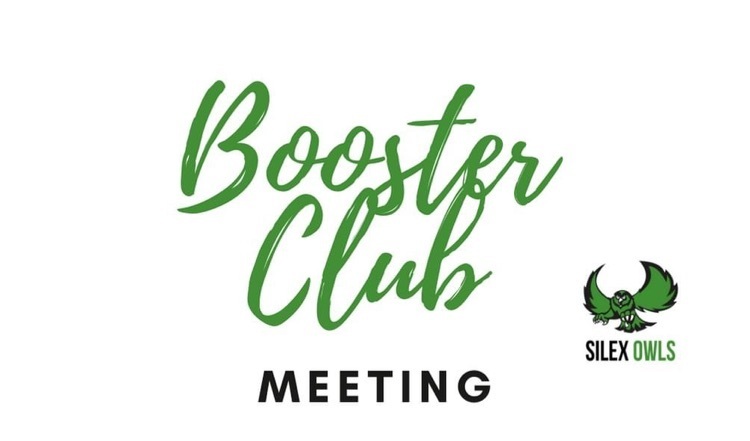 Silex PTO meeting is Tuesday, May 10, 2022 at 3:15 p.m. Treats will be given to students on Wednesday if a parent attends the meeting.