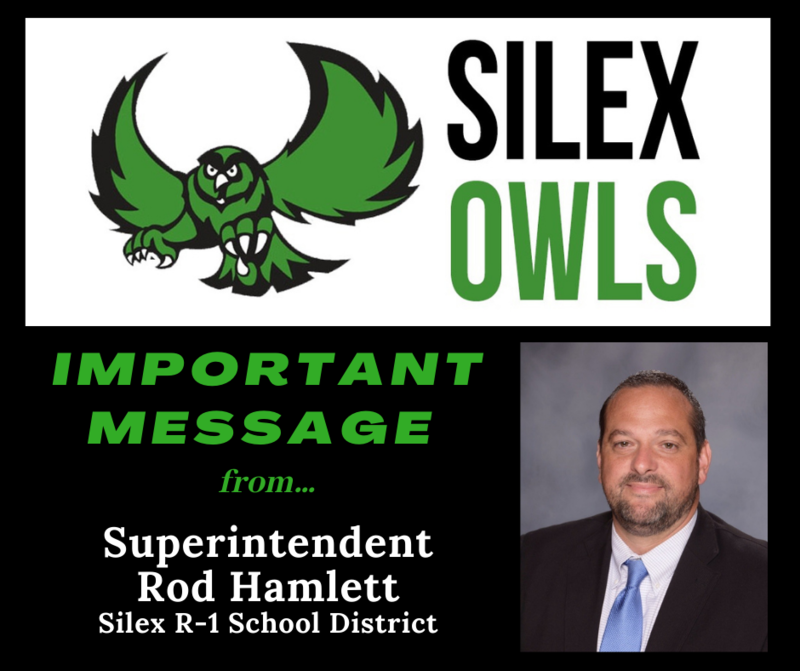 Dear Silex R-1 School District Families:
While we want all our students participating in in-person learning, we understand that some families may not be ready for that. Therefore, we will continue to provide a full-time virtual option for students during the 2nd semester of the 2020-2021 school year. Parents and students that select virtual education are expected to remain in the virtual program for the remainder of the school year. Students may return to in-person learning at the start of 2021-2022 school year. Parents must register for virtual education for 2nd semester by 3:00 PM on Friday, November 27. Registration can be done by emailing your child's principal. If your child is in grades K-5, you can email Gina Harris at gharris@silex.k12.mo.us or Chris Gray at cgray@silex.k12.mo.us, if your child is in grades 6-12.
The following criteria are important for success in virtual courses:
All students and parents that are new to the program must participate in an online learning orientation.

Elementary students will require adult support and supervision in order to be successful in virtual education.

Secondary students will benefit from adult support but are expected to demonstrate the ability to complete work independently. Parents and guardians will be responsible for monitoring students' grades and progress.

Each student is expected to have access to technology resources. This includes a strong internet connection. If you are in need of technology resources, please contact your building principal and the school may provide you with additional resources, such as a device.

All instructional activities will be provided through Launch, Google Classroom, and Google Meets for the virtual option, paper packets will not be provided.
If you would like your child to participate in the virtual education option, please contact your building principal so those arrangements can be made.
Sincerely,
Rod Hamlett
Superintendent, Silex R-1 School District