Lincoln County Journal Student Spotlight
Amy Grote
Wednesday, December 04, 2019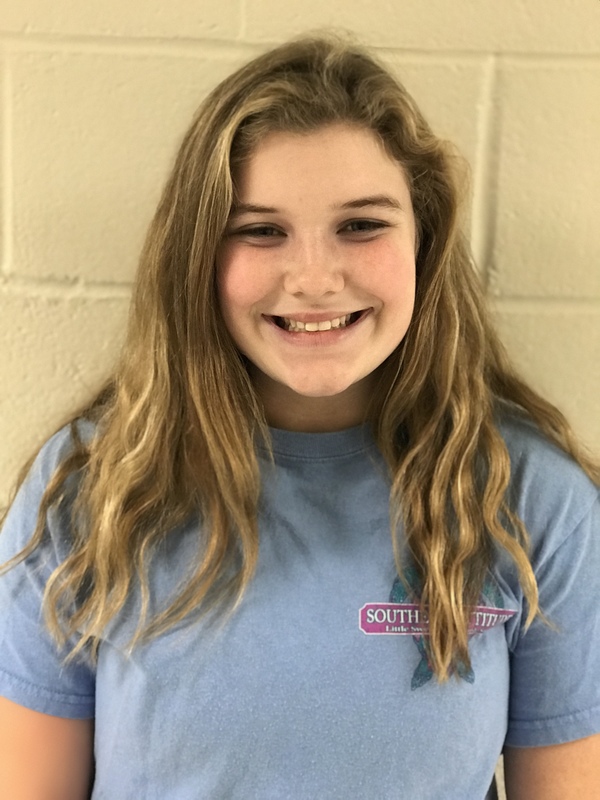 Silex High School Freshmen Kacey Williams is definitely a student worth noticing. Watching Kacey today, one would not realize the battles she has faced to get to this point. Kacey was diagnosed with Type 1 Diabetes in 2014. At the time, she was 9 years old and a fourth grader at Silex Elementary. Kacey spent four days in the pediatric ICU. "After her diagnosis, Kacey was determined that T1D was not going to stop her from living her best life. About nine months after her diagnosis, Kacey received a continuous glucose monitor and insulin pump. It was at this time she learned about the Juvenile Diabetes Research Foundation (JDRF) and their efforts to raise money for a cure for T1D and medical technology to improve the lives of diabetics. Kacey participated in her first JDRF Onewalk in 2015 and has had a team every year since," recalls Kacey's mother Kim Williams.
Since her diagnosis, Kacey has raised over $6000 for JDRF with the support of her family and friends (Kacey's Crew), online fundraising, and silent auctions. Kacey is a talented cake decorator. She has donated her cakes as silent auction items. Kacey has not let her diagnosis hold her back. She participates in softball, basketball, track, FFA, SAFE, FCA, Owls Reward, Student Council, FBLA, and band. "As a school, we are very proud of the work Kacey does to not only help educate our students about diabetes, but also the work she does to help raise money for the Juvenile Diabetes Research Foundation. She is a great example of what we ask all of our students to be and is a tremendous role model for our other students to look up to," stated Rod Hamelett, Silex High School Principal.
As a result of her diagnosis, after high school, Kacey hopes to work in the medical field and help others. Kacey is the daughter of Chris and Kim Williams.